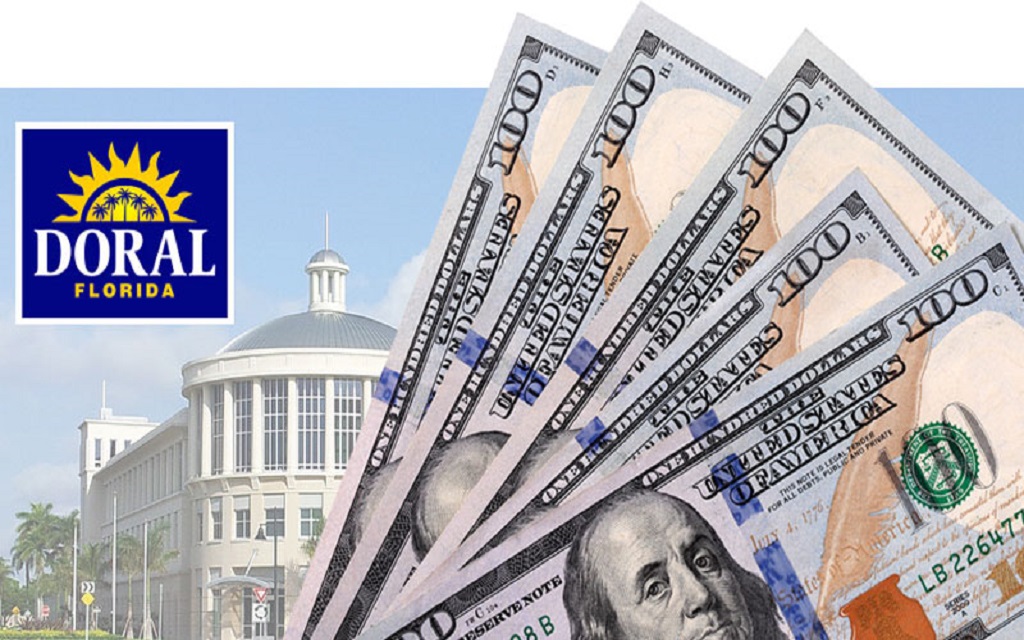 City of Doral Adopts New Fiscal Year Budget with Lowest Millage Rate in Miami-Dade County
Doral, FL. – The City of Doral new budget for fiscal year 2023-2024 (FY23-24), beginning on October 1, 2023, has been adopted with a millage rate of 1.17166. This remains the lowest millage rate* in Miami-Dade County.
The approved, balanced budget ensures taxes are not raised for Doral residents and business while prioritizing: Public Safety, Transportation, Exceptional Services, and Parks & Recreation. These areas were identified as integral parts of maintaining and improving our community's quality of life by City leadership during the April Strategic Planning Sessions. These sessions are the first phase of the budget preparation project, which brings City administration and staff together with Mayor and Council to set out the strategies for the upcoming year.
"We are excited to hit the ground running this new fiscal year with a responsible budget that strategically puts the resident's and business' tax dollars to work," said City Manager Barbie Hernandez. "We are committed and dedicated to providing exceptional services and fostering a safe, innovative and beautiful City for all to call home."
Key Priorities and Objectives of FY23-24 Budget:
This budget's largest investment is for public safety with the goal of deterring crime through the continued presence of Doral Police. Thirty new police officers will be hired to ensure residents and businesses are safe which is the top priority for City leadership.
To improve mobility, Doral Trolley service and door-to-door transit will be expanded with the addition of five new trolleys and improved access to programs like FreeBee and Uber Pilot programs specially targeted of senior citizens of Doral. The betterment of these programs will help alleviate traffic and waiting times.
To provide the highest quality of service to our residents, the City will invest in developing and implementing innovative service delivery technology and data for increased efficiency and effectiveness, and through staff development and training. The City will also ensure the City's technology projects align with the smart government guidelines for sustainably and resiliency to enhance quality of life.
The creation and maintenance of high-quality, safe, and accessible parks and recreation facilities are a top priority. Engaging and enriching programming options will be expanded to further promote public health, enhance quality of life and support economic development in the City. The completion of flagship project, Doral Central Park, will also serve the community with a wide array of amenities and programs.
The City of Doral looks forward to a new year and new opportunities to best serve our community and continue to be the premier City to live, work, learn and play.
*Property taxes in Florida are implemented in milage rates. A millage rate is one-tenth of a percent, which equates to $1 in taxes for every $1,000 in home value. A lower millage rate equals lower taxes for residents and business, making their dollars go further.
Source: https://doralfamilyjournal.com/