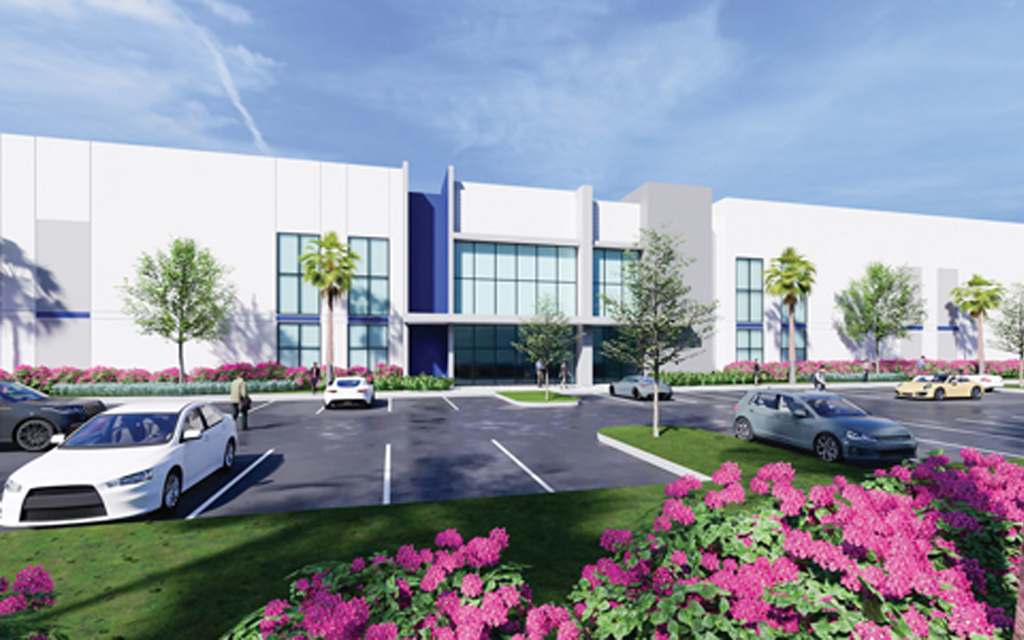 Commercial real estate booms near Miami International Airport
Due to its proximity to Miami International Airport, Doral's commercial and industrial real estate remains strong, as one of the most sought-after areas in Miami-Dade County.
The Doral and airport sector, as of the second quarter of the year, has a vacancy of 3.9% and an average asking rate of $50.27 per square foot for retail space, according to a preliminary report by Colliers. Class A office space in the area showed 20.8% vacancy and an average price of $39.22 per square foot.
Miami Airport West, which encompasses the city of Doral, had a 2.7% total vacancy in the industrial market for warehouse distribution and an average asking price of $18.24 per square foot, according to the Colliers report. For manufacturing, the report showed no vacancies available for the 1,957,059 square feet inventory. For flex space, which has warehouse, office, and retail space all together, there is a vacancy rate of 2% with an average asking price of $20.78 per square foot.
Doral is experiencing record low vacancies in the industrial market, under 3%, said Erin Byers, executive vice president at Colliers. "Over the last 18 months, there has been significant rental rate growth due to the lack of supply of warehouses. The market remains strong, and space is limited."
The city has been one of the most successful for general growth with its "Live, work, play" slogan, said Tomas Sulichin, president of the commercial division at RelatedISG International Realty. Its proximity to the airport and the new residential developments are the main drivers to commercial growth.
Even with the rise of interest rates and turbulence in the general economy, said Mr. Sulichin, "there is still growth in Doral in the industrial market of close to 13.8%. And that's only in the past year."
He said he has seen "big companies definitely going after" the market.
One of the largest transactions in US history in the industrial side came from Bridge Industrial, a real estate company and investment manager, which in June 2022 purchased a 175 acres in Doral's Central Business District to develop about a 2.6 million-square-foot South Florida logistics park called Bridge Point Doral. The project, according to a press release, would have an adjacent retail corridor and would cater to a "variety of tenant spaces needs with planned buildings ranging from 165,000 to 900,000 square feet."
They are to break ground "very soon," said Mr. Sulichin. "That was a purchase shy of $400 million on the land alone.
The multi-billion-dollar project was, at that time, the largest industrial purchase in the country. Currently, it is within the top five. "That speaks to the perspective of how much companies believe in that area within the industrial sector," he said.
"It's unrealistic to expect any market to sustain that much of a growth year after year," he added, "but I think that prices are definitely going to hold [in Doral]. There is still going to be some increases in rental rates and demand, but you can expect growth anywhere between 6% to 8% increase in the upcoming years."
Another top player for commercial real estate in the city is CityPlace Doral – developed by The Related Group and PGIM Real Estate – the 2.6 million-square-foot mixed-use development that opened in 2017, with about 300,000 square feet of retail, and a two-tower, eight-story apartment complex with 303 residential units.
Mauro Olivieri, general manager of CityPlace Doral, said the commercial complex has been doing "better now than when we opened," with about 98% leased.
The whole city, he said, is enjoying about 95% commercial real estate occupancy for the second quarter of the year, with some space asking rates at $55 to $65 per square foot.
"Demand for us has increased," said Mr. Olivieri. "Because there is limited inventory in the city, and we are probably one of the largest lifestyle centers, that is really attractive for a lot of retailers."
After Covid-19, he added, demand spiked. "In 2021, it started moving; in 2022, it boomed. Our sales [at CityPlace] have been the highest this year than it's ever been in six years, since we opened."
Leasing went from about 80% occupancy to 98%.
With the Dolphin Expressway (Florida 836) to the east, and the Florida Turnpike to the west, the city has easy access to the rest of the county, said Ms. Byers.
"Right on 36th Street we have so many residential units around us. That contributes to the success [of commercial, restaurant and retail]," said Mr. Sulichin. "There is so much construction around our vicinity."
As an example, CityPlace's management recently sold an adjacent lot to Lincoln Property Co., which is to build 300 new luxury apartments. The project is to open summer 2024, and it will connect by a breezeway into CityPlace, he said.
"Doral is probably one of the fastest growing cities," said Mr. Olivieri. "We're the home to Univision, Hellmann Worldwide Logistics, Perry Ellis, the US Southern Command. Large corporations like those are moving to Doral because it's central, very close to the airport."
"It's very easy to get cargo," added. "It's easy for business travelers to come and stay here. A lot more of these lifestyle centers are being developed right now in Doral, and there is more planning of retail centers like this."
Source: https://www.miamitodaynews.com/