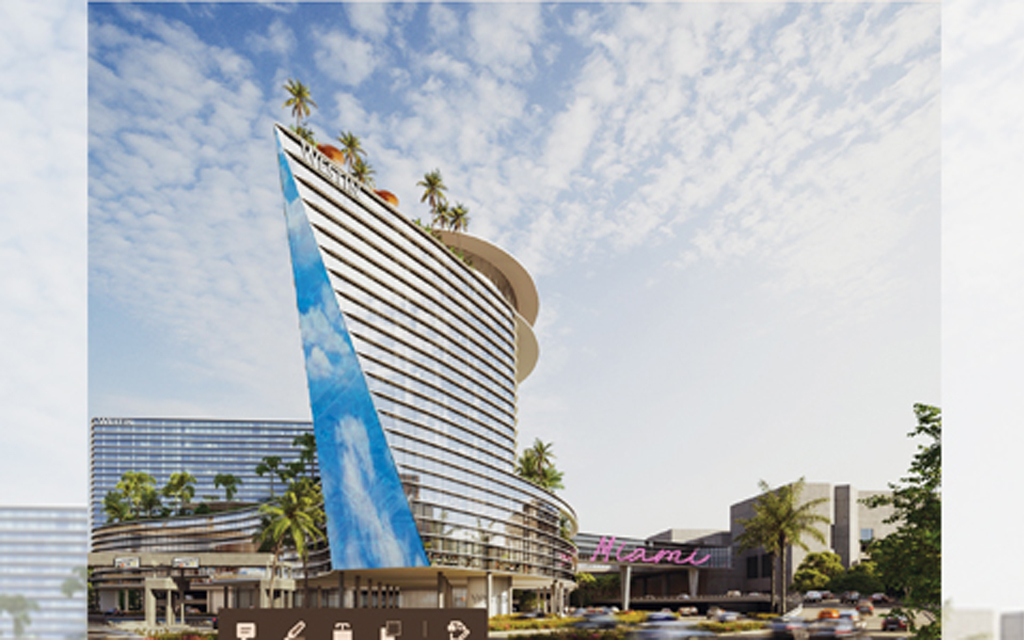 Miami International Airport to get one new hotel, not two
Miami-Dade County Commission Chairman Oliver G. Gilbert III was pushing for two new hotels at Miami International Airport. He got half of what he asked for at Tuesday's meeting.
The quest for a new, upscale hotel at the airport was supposed to be "expedited," on the fast track, when it was first proposed. That was three years ago.
Commissioners this week voted 13-0 to award a contract to development giants Stephen Ross, owner of the Miami Dolphins, and Jeffrey Soffer to jointly get a 50-year lease to build and run a four-star hotel. The county's income from the hotel is projected at $240 million over the term of the lease.
The contract was awarded to FDR Miami Hotel LLC, which was "the highest ranked in the competitive process, offering the best technical and financial solutions," the resolution said.
Chairman Gilbert's second sponsored resolution, to begin negotiations with Parmco Airport Hospitality LCC to build a second new hotel at the airport, failed on a 7-to-6 vote. Parmco was the runner-up in the effort to get the contract that FDR won.
Dissenting commissioners conceded the probable eventual need for a second, more affordable hotel at the airport, but were reluctant to approve the second project at the time.
In the approved 1.82-acre, 50-year lease, FDR (developers Fontainebleau Development run by Mr. Soffer and Mr. Ross's Related Companies working jointly) would design, build, finance, operate and maintain the hotel. The county projects $240 million total income to its coffers from FDR, starting at $197,832 rent the first year at $2.50 per foot. Rent would rise yearly and total about $20 million over the 50 years.
The bigger payout should begin four years after the hotel opens, when the county would get the larger of $2.5 million a year or 3.5% of gross receipts, calculated monthly.
The hotel site is east of the Dolphin Garage and south of the airport terminal. It will be linked to Concourse D via a climate-controlled bridge with a moving sidewalk.
FDR would pay airport rates for exclusive use of 200 parking spaces in that garage or elsewhere at the airport for the hotel valet service. Westin Hotels & Resorts would operate the facility.
The resolution does not mention the current hotel at the airport, Miami Today reported earlier, the 63-year-old, 252-room Miami International Airport Hotel that has been a thorn in the side of airport directors for 20 years as they several times sought to oust varying operators and deal with operating irregularities.
The lease on the new four-star hotel requires an all-day, full-service restaurant and bar; rooftop restaurant; pool with terrace; business, meeting and event space; fitness center; a spa, and valet service.
The hotel, designed by Miami-based Arquitectonica, would have 451 rooms.
Source: https://www.miamitodaynews.com/