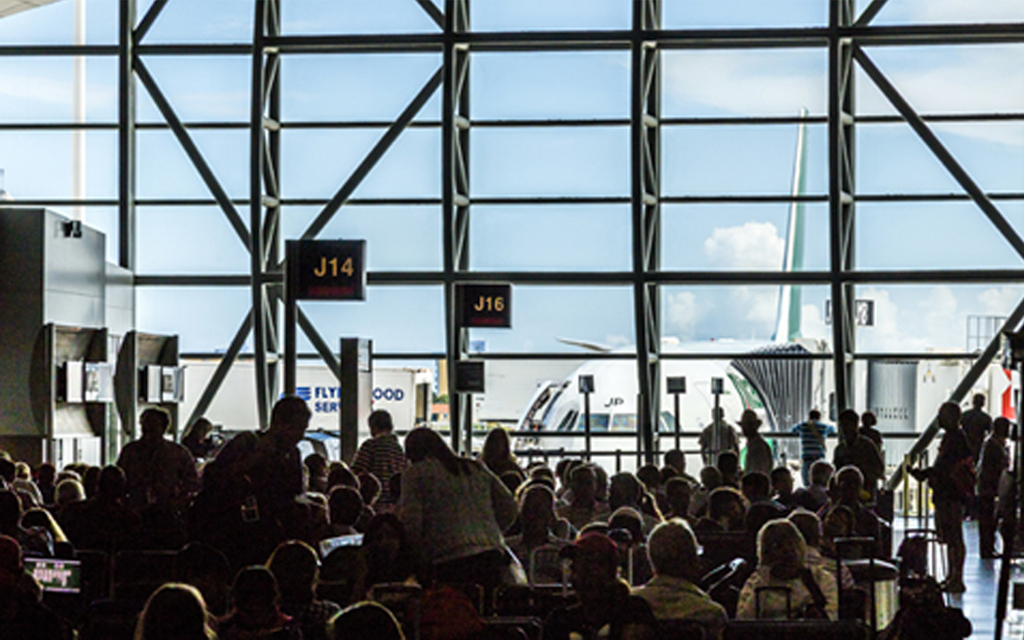 Miami International Airport soars toward record 52 million passengers
Miami International Airport (MIA) is on pace to handle more than 52 million travelers this year, according to statistics released this week.
The airport served 26.2 million passengers during the first six months of 2023, a 2.6% increase over the first six months of 2022. Traffic rebounded post-covid last year to a record-breaking 50,684,396 passengers, almost a 36% increase over 2021. Of those passengers, domestic travelers actually declined by 3.6% to 14.8 million, but international passengers increased 12% to 11.4 million.
"On the heels of last year's full recovery from the pandemic downturn," Miami-Dade Mayor Daniella Levine Cava observed, "MIA continues to lead the way for our local tourism industry and the nation in terms of passenger growth and economic impact."
Through June, MIA remains the fastest-growing US airport, according to Airports Council International-North America. Prior to 2022 the most passengers MIA served was 45.9 million in 2019. The airport's growth trend is expected to continue through the rest of 2023, because of new service launches scheduled in the second half of the year.
Last month, for example, American Airlines, MIA's busiest airline, announced it will operate its largest winter schedule ever. Starting in November, American will have more than 380 peak-day flights serving 150 destinations, increasing its seat capacity by 10%.
American's winter schedule also includes a November launch of year-round service to two new domestic routes, Portland, OR, and Sacramento, CA, and seasonal service to five other US cities: Buffalo, NY; Cedar Rapids, IA; Lexington, KY; Wichita, KS; and Wilmington, NC.
In mid-September, Norse Atlantic Airways will relocate from Fort Lauderdale all of its South Florida flights to MIA and start four weekly non-stop flights to suburban London (Gatwick) and Oslo. In December, the airline will launch four weekly Miami to Paris flights and a weekly Miami to Berlin flight.
In November, Alaska Airlines will launch daily service to Portland, OR. Last June, the airline began flights to Seattle after a 10-year hiatus from Miami.
Passenger totals last month were up 2.24% from June 2022 and airline flight operations rose 1.4%, according to Miami-Dade Aviation Department statistics.
MIA is among the busiest airports in the world with more than 80 airlines flying to some 150 destinations.
In June, 2019 the Miami-Dade County Commission adopted a new MIA capital improvement program to fund up to $5 billion in airport-wide modernizations over the next five to 15 years.
The airport is projected to reach 77 million travelers and more than 4 million tons of freight by 2040.
In the fall of 2021 MIA completed a new baggage handling system that doubled the speed and efficiency of baggage screening and delivery.
Concourse E renovations scheduled to be completed next summer include replacing all stucco, exterior painting, a new lighting protection system and 19 additional rooftop cameras.
Also scheduled for summer 2024 is installation at all Concourse H gates of a device that will guide pilots to their final docking spot without the need of outside walkers.
Source: https://www.miamitodaynews.com/